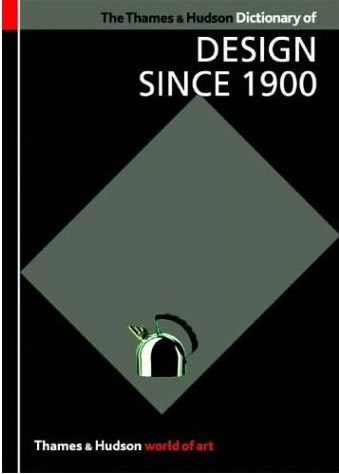 The Thames Hudson Dictionary of Design since 1900, 2nd revised edition.
Published 2004.
So what's new?
This new edition involved a considerable overhaul. A lot has happened since 1993 when it was first published as The Thames & Hudson Encyclopedia of Design . This new, renamed edition is expanded by about 30,000 words. In particular, attention was given to three areas.
Branding
Sustainability
Digital technologies.
'Well-researched, concisely written...will be plundered by grateful design students throughout the country'
– Crafts